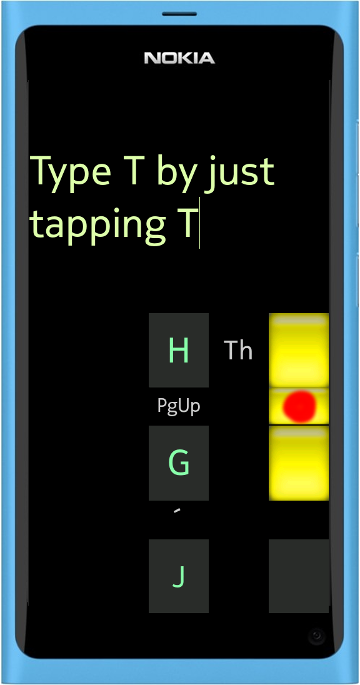 Type most common letters by just one tap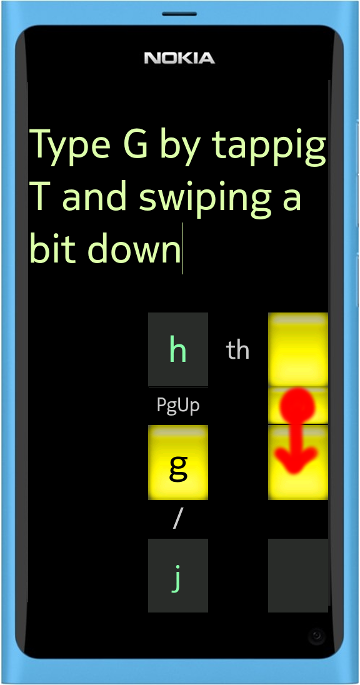 Other letters are typed by tapping and swiping

Tap T and swipe to any of the appearing letters
or to their mirror keys, or tap T and then the
other key with the other hand. You choose!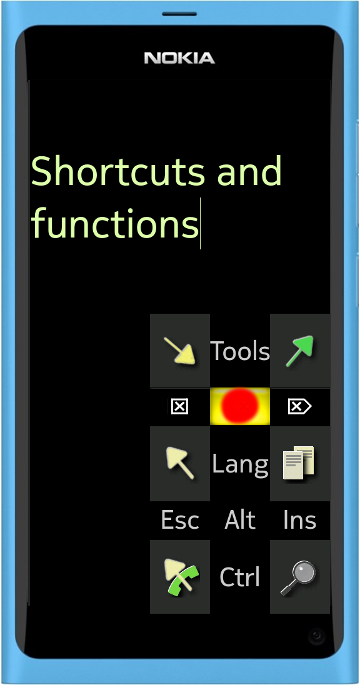 Show received SMS, Tools menu, Send SMS,
Clear screen, Delete previous, Delete next,
Reply SMS, Switch Aux/Main language, Copy,
Escape, Alt, Insert,
Reply by phone call, Ctrl, Search web

Just swipe to any of these.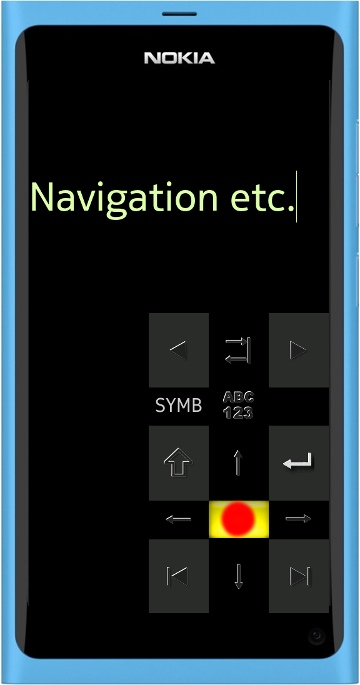 Word left, Tab, Word right,
Special symbols, Number pad, (spare for Dial),
Shift / Upper case, Up arrow, Enter,
Left Arrow, Space, Right arrow.
Home, Down arrow, End

Just swipe to any of these.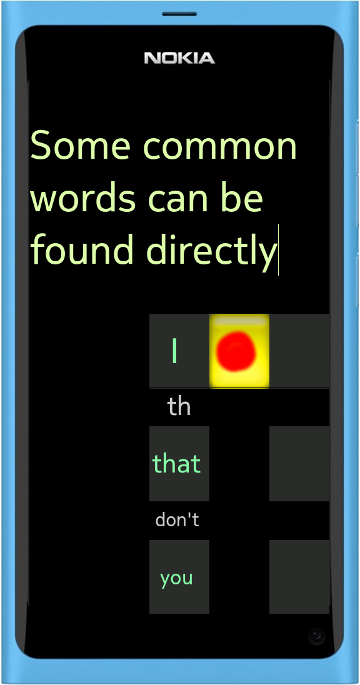 Depending on language, these locations may
hold common words or native letters




Just swipe to any of these.